Remote But Easy to Find…
Explore Rowan Lake with our interactive road, terrain, satellite and Google Earth images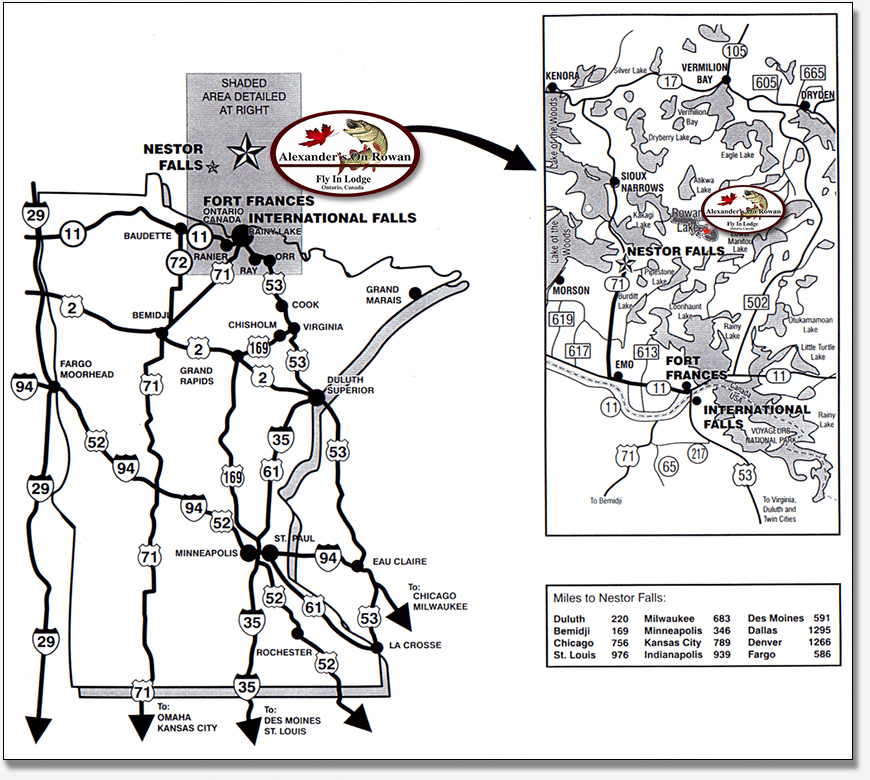 From International Falls, Minnesota Cross the bridge into Fort Frances, Ontario. Clear Customs and take Highway #11 westbound. Follow Highway #11 until it connects with Ontario Highway #71. Follow highway #71 towards Sioux Narrows, 54 miles to Nestor Falls. A short 25 minute flight from Nestor Falls will get you to Alexander's on Rowan Lake.
Northwest Flying, Inc., Nestor Falls, Ontario
GPS Coordinates to Alexander's on Rowan Lake, Ontario, Canada
N 49° 18. 224 W 093° 30. 665
We've tried to include as much information about our lodge as possible. If you should have any additional questions concerning Alexander's on Rowan Lake, please feel free to contact us.
We are looking forward to showing you a comfortable and memorable vacation in the beautiful Canadian wilderness.